A Photo Journal and Meditation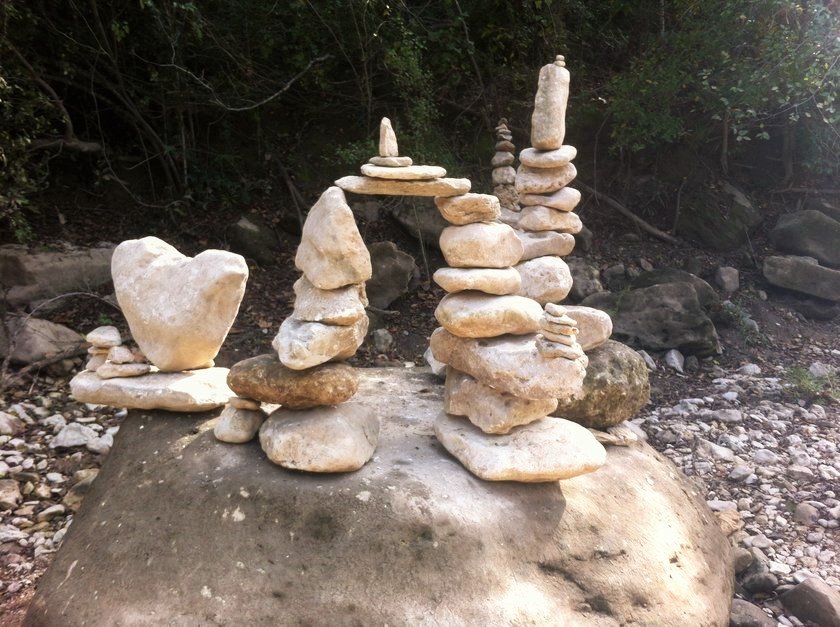 A friend and I met for lunch at a local taco shack near the city's greenbelt, where he planned to take his mountain bike out for a cruise along the trails. As it was a pleasant Autumn afternoon and there was nothing keeping me, I decided to take a walk through the beautiful sun-soaked woods myself.
After tacos we made our way to the trail head together, at which point he asked in what direction I was headed.
"I don't know," was my reply.
Mounting his trusty carbon-fiber steed he took off and soon disappeared around a bend leaving me there alone.
Looking down the trail to my left, then up the trail to my right … then back to the left again, as if awaiting some unseen force to propel me in either direction, but feeling no particular pull, I finally rested my gaze upon an opening in the trees just in front of where I stood, and so up the middle I went.
Stepping through the woods about forty or so feet, I came out onto a bone-dry creek bed which I then followed. Poking along haphazardly up the old creek bed for ten minutes or more, I looked up and was suddenly bewildered by what I saw.
Not far off in the distance I could just begin to make out what seemed to resemble stalagmites – a group of twisted, spindling, rocky spires that reminded me of something I might have once seen in Southeastern Utah or the caverns of New Mexico.
As I drew closer it was impossible to suppress a smile.
Here is what I found ….
[This article originally appeared on Steemit.com. Continue reading here …]